UNAM Information Security Conference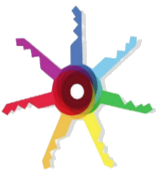 Official website for the event:
http://siberiano.aragon.unam.mx/labsec/7semsi/
The laboratory of Information Security at the technology center of FES Aragon UNAM traditionally holds an annual information security event with the objective of allowing scholars, businesses and other institutions who are interested in the subject to uncover the main problems, solutions, advancements, challenges and necessities that form this discipline today.

This year the 7th week of the Information Security event will feature a variety of companies, IT institutions and specialists who will present different topics on the application and requirements of information security in Mexico.

Pedro Joaquín and Paulino Calderón will give a presentation showing the latest results of the massive scanning done in Mexico, along with statistics for the vulnerable devices.

The event will be held from the 28 to 30 of August in the auditorium José Vasconcelos FES Aragón, UNAM. (Av. Rancho Seco S/N, Col. Impulsora, C.P. 57130, City Nezahualcóyotl, Mexico).